Wind Damage Repair in Munster, IN, Chicago, Bedford Park, Joliet, Homewood, IL, and Surrounding Areas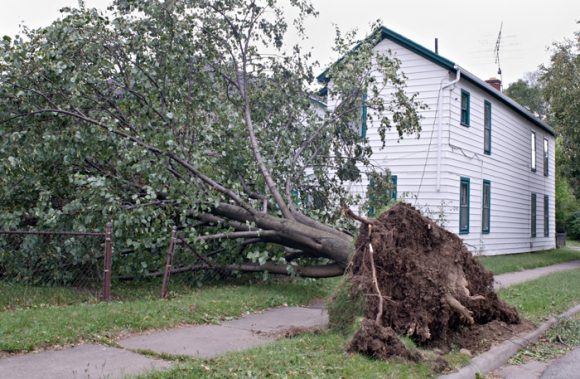 Citywide Disaster Services has been in the Chicagoland area for 60 years. We know the type of wind damage repair Chicago homes and businesses need after a severe storm. Our emergency services are available 24/7 to immediately board up damaged areas and make immediate assessments. When safe, we can complete a full inspection and begin working with your insurance carrier. We work with many local and national insurance carriers and even use the same estimating software. Every insurance policy is different, even when it comes to wind damage repair.
Wind Damage Clean up and Restoration
Citywide is the choice for many home and business owners for wind damage repair in the Munster, IN, Chicago, Bedford Park, Joliet, Homewood, IL, and surrounding areas. Those who have used us before know we are a start-to-finish company. We start by answering your emergency call to secure the area with board up services to protect your property from further damage. Then we work with your insurance company for the wind damage repair plan. The next step is to do all the work that leads to restoring your building or home to its original condition as close as possible. Citywide is a fully licensed and insured contractor with a network of plumbers, carpenters, framers, roofers, electricians, and more.
Chicagoland Wind Damage Repair
Do not trust any company that immediately contacts you or has any other behavior that might seem suspicious. After a significant windstorm, many fly-by-night companies may appear with great availability and prices on wind damage repair. Only go with a company you have fully vetted including licensed, insured, secure history and roots in the area and are able to work with your insurance directly.
Types of Storm and Wind Damage
Water and Ice
This includes heavy water, ice, and snow. Wind can make these worse by damaging the protective layers in your home or businesses protective exterior. Wind damage that rips off roof tiles, siding and other layers then provide the perfect opportunity for water damage, debris, and drafts
Lightning
Lightning can hit any time, not only in a storm. However, lightning is common during a storm with accompanying wind damage. Lightning can create a need for damage repair including fire, smoke, and possible electric problems.
Wind
Strong winds can cause damage to homes, businesses, and your property like never imagined. Downed trees, uprooting landscaping, impacting structures, and more. Wind can rip shingles off roofs leaving homes and building vulnerable to leaks and water damage. Wind damage clean up may also be needed to address siding repair or roof repair after damage from fallen trees.
Hail
Chicagoland is often a target for hail because of the location. Hail often damages roofs, sometimes with damage not visible to the eye. Depending on the type of roof you have, material makeup and quality, damage may be on lower levels and not immediately visible.