Fire Damage Clean Up, and Fire Damage Restoration in Chicago, Bedford Park, Joliet, Homewood, IL, Munster, IN, and Surrounding Areas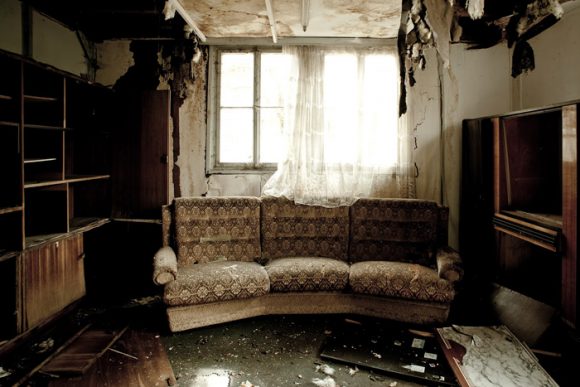 When a fire occurs, it is more than flames that destroy property. Safety, security, assets, property, contents, appliances, air systems and may be damaged by fires through heat, debris, smoke, and soot. The damage can go deep and far. This is why you need a fire restoration company such as Citywide Disaster Services for your fire damage clean up in Chicago, Bedford Park, Joliet, Homewood, IL, Munster, IN, and surrounding areas.
Citywide Disaster Services works with your insurance company for a complete start-to-finish fire restoration; from the first initial call, available 24/7, to the final inspection with your insurance or loan company. A home or business fire is already stressful enough with the issues arising such as finding temporary housing, a new place of business, working with your insurance for content lost, business interruptions and more. Let us take the stress off the fire damage restoration for you.
Fire Restoration Services
Because of the nature of fire damage, damage can be extensive and throughout the building structure. Fire needs an accelerant, creates soot, smoke, and ash, and finally, requires special chemicals or heavy water coverage to extinguish.
Fire damage clean up requires different expertise, knowledge, and work because of the different types of destruction requiring fire damage cleanup.
Soot in air systems
Water damage in floors and walls
Smoke damage throughout systems, materials, and all surfaces
Ash and dust in areas not affected by the initial fire
Residue from chemicals, accelerants, oils and more
Structural damage to framing
All of these require different fire damage restoration and fire cleanup techniques, including different professional cleaning chemicals, knowledge of structural integrity and more. Also, Citywide is knowledgeable in the different fire restoration requirements on the federal, state, and local levels.
Fire Damage Cleanup Throughout Chicagoland and Northwest Indiana
Citywide Disaster Services has worked with many local and national insurance providers for locations throughout Chicago, Bedford Park, Joliet, Homewood, IL, Munster, IN, and the surrounding areas. We've built a solid reputation as a professional, licensed company that responds quickly with responsive communication and great final results. Otherwise, we wouldn't be requested back again and again. We even use the same estimating software as 99% of the insurance industry. We've created a completely streamlined process to get you back to your "normal" as quickly and hassle-free as possible.
Remember, it is in our best interest as well as yours for us to make absolutely sure that your insurance company approves any necessary repairs BEFORE we begin the work. Doing the right thing, all the time, every time: that's Citywide Disaster Services. You have the right to hire any company you want. Make sure you're hiring a professionally certified company approved by your insurance carrier.