Fire Restoration, and Fire Damage Clean Up in Joliet, Illinois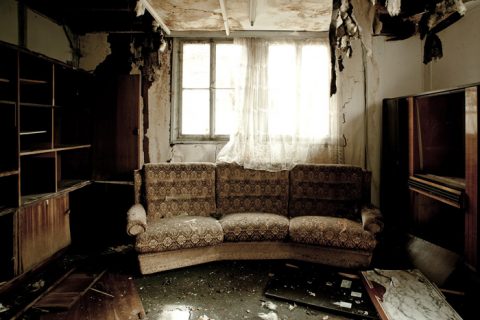 Fires are scary things no matter where they happen in Joliet. But once the fire is out, the hard work of clean up and restoration begins. Safety, security, assets, property, contents, appliances, air systems and may be damaged by fires through heat, debris, smoke, and soot. The damage can go deep and far. Where and how do you start? Give a call to Citywide Disaster Service who specializes in fire damage clean up and fire restoration. Let them take the stress off the fire damage restoration for you.
Fire Damage Restoration in Joliet, IL
Because of the nature of fire damage, damage can be extensive and throughout the Joliet building structure. Fire needs an accelerant, creates soot, smoke, and ash, and finally, requires special chemicals or heavy water coverage to extinguish. Smoke can get into areas where the fire did not reach, and if you don't address the smoke damage, later when you think things are fully back to normal, you'll still be smelling that smoke emanating from areas that were not addressed originally. Not only does the smoke damage need to be handled, but any water damage also needs to be handled from when the fire was put out. Here again, if this were to be missed, it could lead to long-term issues down the road. Citywide Disaster Service has decades of experience with fire damage cleanup and will make sure that proper restoration is done so you don't have to worry about lingering issues.
Fire Damage Cleanup in Joliet, Illinois
When you have them do a fire damage cleanup, they will be the only company that you will need to deal with. Because Citywide Disaster Service can work with your insurance company for you and will be able to provide them with everything that your insurance company will need. They have done this for a long time, and their expertise will make for a speedy exchange of information. Citywide Disaster Service is the only company you will need for your fire damage cleanup in Joliet.
In 1673, Louis Jolliet, along with Father Jacques Marquette, paddled up the Des Plaines River and camped on a huge mound, a few miles south of present-day Joliet. Maps from Jolliet's exploration of the area placed a large hill or mound on what is now the southwest corner of the city since no point is farther southwest. In 1845, local residents changed the community's name from "Juliet" to "Joliet". Joliet was reincorporated as a city in 1852.