Board Up Services in Joliet, Bedford Park, Chicago, Homewood, IL, Munster, IN, and Surrounding Areas
Quick Response 24 Hours a Day, Every Day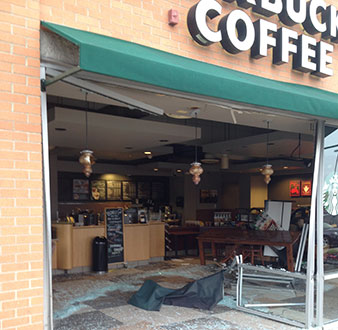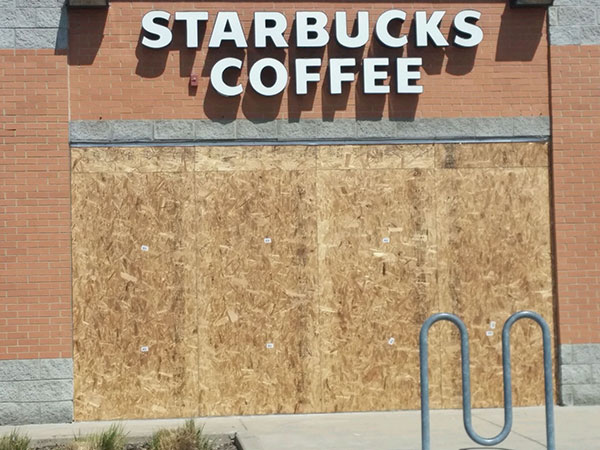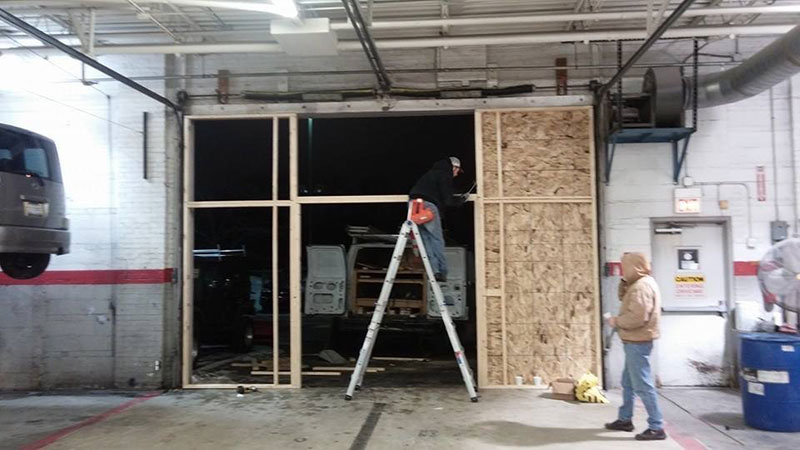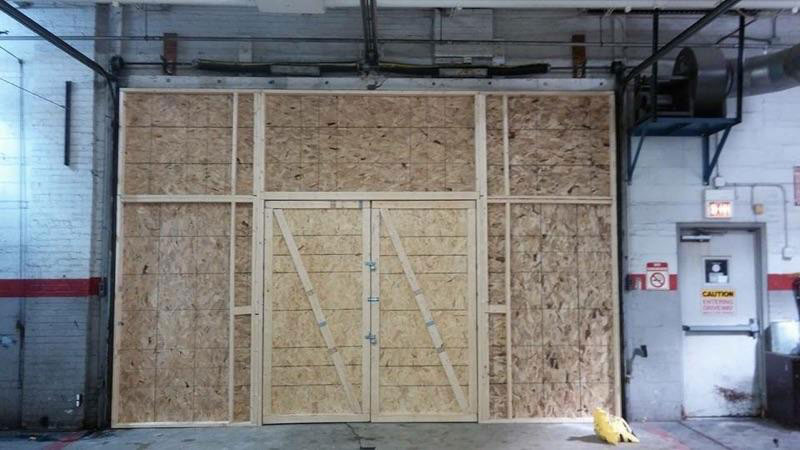 Predicated upon the type and extent of damage to your property, board-up may be necessary to protect your structure's interior from further damage due to theft, vandalism and/or the elements. Whether it's a break-and-enter robbery or fire emergency break-in, when you need to secure your building you need it done NOW.
Citywide Disaster Services is on site within 1 hour after the initial call.
We know the importance of reducing your exposure and protecting your assets from any further damage and we make it happen quickly, efficiently and effectively.
Glass Replacement…and much more
Citywide Disaster Services is known for our quick response and excellent glass replacement services, including emergency board up…but that's only a small portion of the big picture.  Citywide Disaster Services is THE name to know for so many emergency services.  From roof covering and structure stabilization to temporary lighting and fencing services, as well as winterization, we've got you covered in so many ways.
Insist on Experienced Professionals
Don't be fooled: far too many 'disaster service providers' are temporary companies created immediately following a disaster.  These are usually uninsured and untrained individuals looking to take advantage of trusting individuals.  Insist on using only CERTIFIED service providers who are bonded and insured.  Get the results you need with Citywide Disaster Services.
Citywide Disaster Services provides expert services that include:
HUD-approved Board Up (Utilizing 5/8" Plywood and 3/8 X 12" Carriage Bolts to meet all HUD We're trained in HUD specifications.)
Complimentary Glass Clean Up – we'll make your location clean, safe and secure.
Glass Replacement – Includes complimentary cleanup of broken glass.
Emergency Winterization Services – In the event of a fire, if the property is uninhabitable, we drain hot water tanks and boilers as well as water pipes, using safe marine anti-freeze
Emergency Roof Covering (Plastic/Tarp/Tar) – even small roof damage can result in hard-to-spot leakage and damaging water intrusion. We prevent troubled areas from causing more damage to your structure.
Emergency Structure Stabilization
Temporary Lighting Services
Temporary Fence Service – additional security when required to maintain community safety and site integrity.
Vacant Property Board Up Services – your best defense against vandalism and unwanted occupancy. We service many bank owned properties as well as abandoned rental homes.
Lock Change & Lock Box – providing security as well as easy access without requiring the presence of the property owner and/or manager
REO (real estate owned) Property Services – this includes debris removal, board up, winterization and other ancillary services that ensure uninhabited property is safe and secure.
Property Preservation – necessary maintenance and preventative services the preserve the integrity and condition of your property.
Construction Barricades – reduce your liability exposure and dissuade unwanted visitors with the right barriers and barricades.
---