Fire Damage Clean Up, Fire Restoration, Water Damage Cleanup, and Water Damage Repair in Chicago, Homewood, Joliet, Bedford Park, IL, Munster, IN, and Surrounding Areas
Clean Up and Debris Removal – Professionals at making things better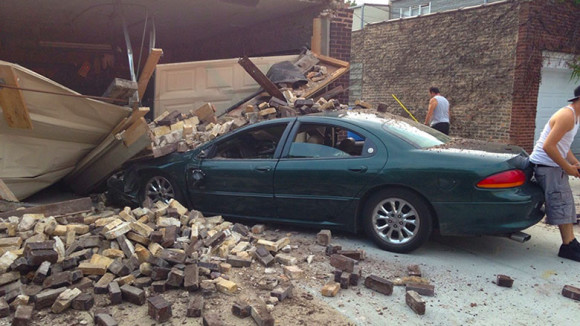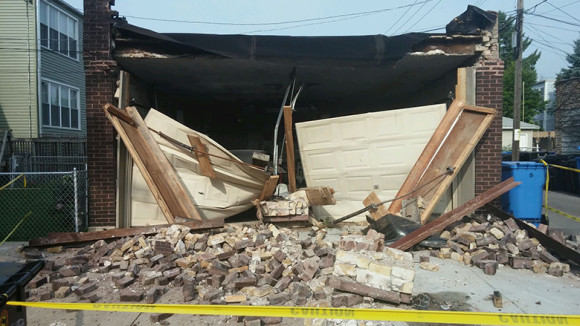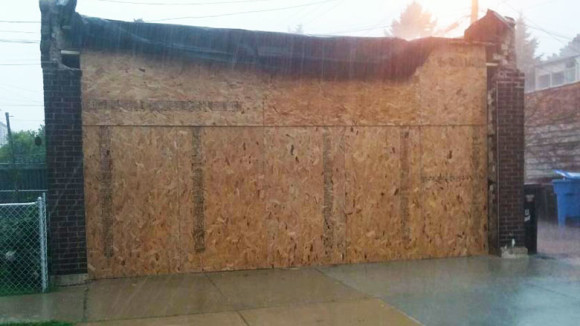 When a fire occurs, it's more than flames that destroy property.  The initial damage to the structure and its contents are caused by the fire itself, as well as the concurrent smoke.  In battling the fire, there's always collateral water damage. A quick response is vital in fighting a fire, an equally quick response is required to mitigate the overall damage caused by smoke and water.  That's why your first call should be to your insurance agent…and your second to Citywide Disaster Services.
Debris Removal (Residential & Commercial)
The first step in successful clean-up
The dedicated team at Citywide Disaster Services moves quickly to provide effective and efficient debris removal.  We work in conjunction with local authorities (fire chiefs, fire inspectors, police) as well as your insurance company to ensure all municipal requirements are met.  You'll appreciate the benefit of having one company that can handle debris removal as well as water and smoke damage.  Once you've experienced the professionalism of our team during the mitigation process you'll want to let Citywide Disaster Services handle the remaining disaster repairs and property restorations.
Emergency Structure Cleaning (Residential & Commercial)
Fire damage, and water damage cleanup
Disaster clean up isn't simple house cleaning.  It requires an understanding of chemical compositions and the part they play in determining the most effective cleaning and treatment protocols.  The professionals at Citywide Disaster Services are trained to handle TOTAL cleanup.  This means we're there to take care of debris removal as well as water removal and dehumidification using the latest state-of-the-art equipment.
Temporary Lighting Services (Residential & Commercial)
Providing light during power outages
Without proper lighting it's virtually impossible to conduct a thorough disaster clean up. Citywide Disaster Services can bring temporary lighting to your location, ensuring the area is well lit for clean-up efforts until power is restored and permanent lighting can be provided.  When it comes to delivering the services you need after a disaster one call to Citywide Disaster Services does it all.
Known by Insurance Companies
Citywide has earned the trust of insurance companies
For years, Citywide Disaster Services has developed working relationships with a multitude of insurance companies, from local carriers to national insurance providers.  We've established ourselves as professionals who respond quickly, work efficiently and deliver quality results.  Citywide Disaster Services is there within one hour of the initial call, ready to secure the site and begin the clean-up process.  To further assist expedient handling of the insurance claims process, we use the same estimating software used by 99% of the insurance industry claims professionals.  There are fewer delays, discussions and disagreements because of the trust we've earned by maintaining a level of integrity that industry professionals recognize and respect.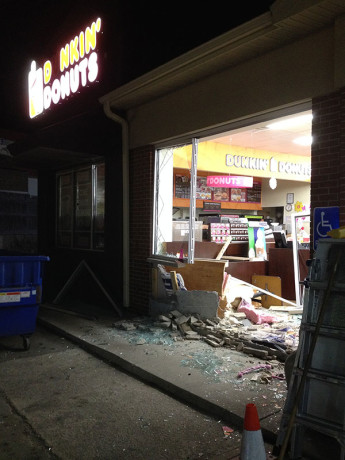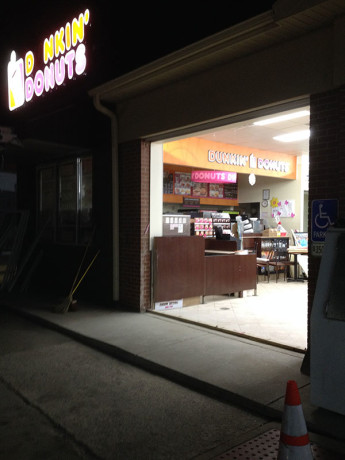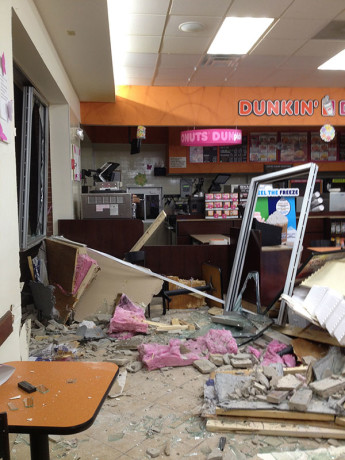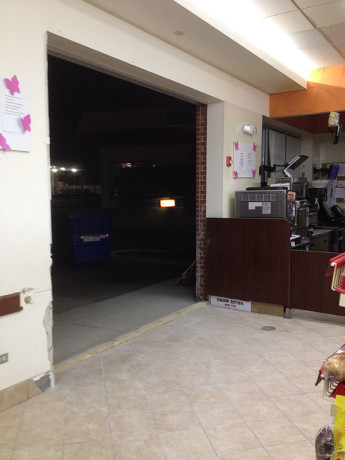 Disaster Recovery Services For Business and Homeowners that have Experienced:
---
Fire Damage and Water Damage Clean Up: IMPORTANT Safety Tips
Never enter your home immediately after a disaster. Not only is it a tremendous safety risk, but it could also lead to additional damage to your home. Altering, disturbing or removing anything after loss could compromise the effectiveness of your insurance company's initial inspection, which could have negatively affected your final insurance settlement.
While some homeowners might attempt cleanup on their own, this is a highly dangerous prospect. Professionally trained and certified disaster service technicians understand the proper procedures to follow in order to maintain their own safety as well as reduce further damage to a home or other structures. Special professional-grade equipment is required to conduct proper cleanup to ensure structural integrity is maintained during both clean up and repairs. Proper tools, expertise and experience: three reasons to leave the work to the professionals at Citywide Disaster Services.