Fire Damage Cleanup, Flood Damage Restoration, Water Damage Clean Up, Wind Damage Repair, and Board Up Services in Chicago, Illinois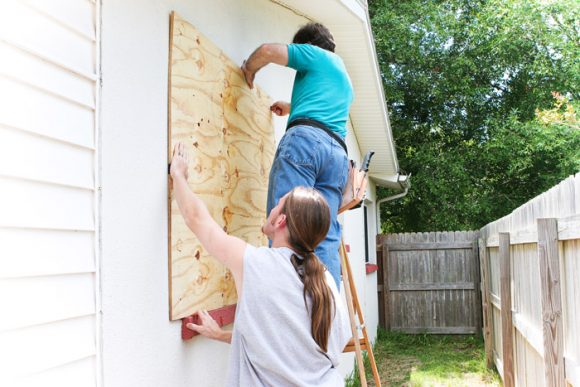 When looking for a board up company for damage services in the Chicago area, your first requirement should be to find one that handles every part of the restoration from start to finish.
Fire damage restoration, flood damage restoration, and water damage restoration all include rebuilding after the disaster. You will need specialists and craftsmen beyond drying and demolition. To get back into your Chicago house or commercial building, many different construction elements need to come together. Drywall, framing, electrical, plumbing, air systems and more are part of the fire damage clean up, flood cleanup and water damage repair services offered by Citywide Disaster Services.
Citywide Disaster Services does board up services but is available beyond that to get you back into your home or building. And, just like you would use a general contractor to handle an addition, remodeling or new construction, you should also use a general contractor for your Chicago disaster restoration services including water damage clean up and fire damage cleanup.
As a start-to-finish board up company, Citywide starts with emergency board up services and then works with your insurance company to finish and restore your home or business back to move-in condition.
As your general contractor, our services include (but are not limited to):
Reviewing plans with the architect and/or architectural designer
Coordinating specialized contractors
Acquire necessary permits as needed
Coordinate associated inspections as needed
Ensure compliance with all local laws and regulations
Providing skilled labor
Ordering and supplying all construction materials
Budget use & allocation
Fire, Wind, and Water Damage Restoration in Chicago, IL
Fire, flood, water, and wind damage go beyond the physical home and structural damage. You might also have assets, personal possessions, and your own safety in a compromised position. Coordinating the initial board up services, contacting your insurance company, coordinating between different construction companies, getting permits, inspections and more are all huge tasks. You need to work on finding a new location, replacing possession, protecting assets and more that will help you move on and start the recovery process.
Citywide works with many different national and local insurance carriers in the Chicago area for water damage repair, wind damage repair, and fire restoration. In fact, we use the same restoration and repair estimating software that is used by 99% of the leading insurance industry professionals.
Chicagoland Wind Damage Repair
There's a reason Chicago is called the Windy City. Wind damage in Chicago can cause damage to housing exterior, landscaping, residential and commercial buildings. Winds as high as 60 mph have been recorded as recently as November of 2019. Wind damage in Chicago often results in destruction from downed trees, damaged roofs, or torn siding. Even the approximate 5,000 new homes built in Chicago every year can be susceptible to wind damage.
Regardless of the disaster, Citywide Disaster Services is ready to help Chicago business owners and homeowners alike restore their property in a timely, cost-effective, and professional manner. Contact Citywide today!