But it's just water, how dangerous could it be? In a word: very. Water damage is nothing to take lightly. Where you have water, you have the potential for mold, which can affect the air quality and lead to breathing issues as well as illness. And if that water is around electricity or electronics, there is a possibility for electrocution. None of these is good, and it doesn't take much water at all to start down a bad road. Water damage cleanup is no joke, and Citywide Disaster Service will take all necessary steps to ensure that any water damage you experience is cleaned up and the cause is addressed (where possible) to prevent future instances.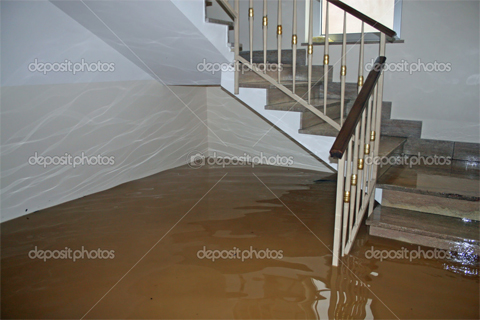 Why Is Water Damage So Bad
We don't normally think of water as a bad thing. We drink it to stay alive, we use it to water our plants, give it to our pets, and it's a great cleaner. But if it isn't contained, water can be just as damaging as it is helpful. Water soaks into the wood that makes up the wall frames in our homes and businesses. It can soak into insulation and drywall. And once those things are wet, mold starts to grow. Not only that, but water weakens the structure, making it possible for engineering failures or worse. It can also cause shorts in wiring, leading to possible electrocution situations. All in all, water is just as harmful as it can be helpful if it's not contained.
The efforts to deal with water damage cleanup must be thorough. Not addressing all areas that were affected by water means that mold could still grow and cause respiratory issues down the road. The experts at Citywide Disaster Service have done water damage cleanup for years and will be sure to get to all potential areas that water might have gotten to.
What About My Insurance Company
Insurance is there to help in times of crisis, and water damage cleanup is part of that crisis. Citywide Disaster Service makes things easy by working directly with your insurance company and providing them with everything that they need. This is just part of their service to make your crisis more manageable. Because they have the same software as the vast majority of insurance companies do, it makes things easy when dealing with insurance companies. From water damage cleanup to dealing with insurance companies to final rebuilding, Citywide Disaster Service is the only call you'll need to make.