Accidents and hazards are a part of life. You must learn to accept it and move on with life. Sometimes, the damage due to these mishaps is tremendous and sometimes it is minimal. But you need to try to restore your property back to normal and return to your life as usual. Fire hazards are such common mishaps that can happen anywhere at any time. You will have to however understand that you cannot carry out the restoration work by yourself. You will need professional expertise. We, at City Wide Disaster Services, can help. We are an established and experienced company which can provide you with multiple services for all kinds of disasters. Right from smoke and fire restoration, wind and water damage restoration, to board-up services, structure drying and dehumidification, and other emergency lighting, water extraction, or debris removal and cleaning services, we can help you with everything. We are known for our quick 1-hour response service and customer-oriented approach. So, if you are from areas like Chicago, Joliet, Munster, IN, Homewood, IL, or Bedford Park, then you must opt for us.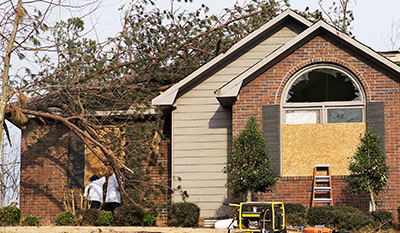 Here, we have put together a few things to lookout for while choosing your fire restoration service. Take a look. 
Getting rid of the soot stains or the damaged furniture can be tricky. You will need modern and advanced technology. You must ensure that the company you are choosing has access to this kind of technology for your help. 
This is certainly an important service but you cannot spend all your savings on this. That is why you must ensure that you look for a company which has reasonable charges for fire damage restorations. Try to take advance quotes and match it with your budget first before taking a decision. 
So, if you are thinking of hiring us, then contact us today.